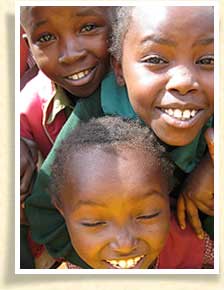 Founded in September 2007, the East African Children's Education Fund, known as EACEF, is a multinational non-profit organization partnering with local communities across East Africa to improve education standards. EACEF works primarily in Kenya, Uganda and Rwanda and maintains supporting offices and affiliates in the United States.
EACEF believes that education is central to sustainable development, and as such, invests in infrastructure and programs to empower students, teachers and parents.
EACEF funds one-time capital projects such as the construction of classrooms, libraries and other school facilities and leverages its network of international partners to implement locally-driven initiatives such as student-to-student peer mentorship and school feeding programs.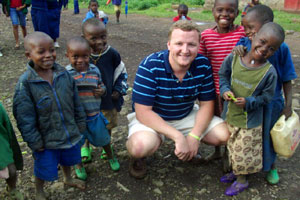 In its six years of operation, EACEF and its partners have built or refurbished 35 classrooms, 5 water tanks, 3 libraries and 2 kitchen / dining halls and have implemented 3 school feeding programs and 2 peer mentorship programs.
EACEF has completed three projects to date: The Kirimara Project and The Chania Project, both outside Nyeri, Kenya, and the The Bisate Project outside Ruhengeri, Rwanda. EACEF is currently fundraising for its fourth project,The Shalom Project, outside Fort Portal, Uganda. Combined, these four schools enroll more than 2,500 students.