Dian Fossey Gorilla Fund International (DFGFI)
Founded by the renowned Dr. Dian Fossey in 1978, DFGFI is an Atlanta-based international NGO dedicated to the conservation and protection of gorillas and their habitats in Africa. As part of its mission, DFGFI promotes continued research on their threatened ecosystems and education about their relevance to the world. In collaboration with government agencies and other international partners, DFGFI also provides assistance to local communities through education, health, training and economic development initiatives. Thus, EACEF has partnered with DFGFI to bring about educational revitalization in the community of Bisate, Rwanda through the Bisate Project.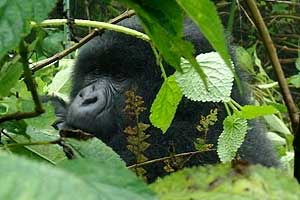 The Project was jointly designed by both organizations with all funding for the quarter million dollar initiative being supplied by EACEF. On-site development and oversight of the project will be carried out by DFGFI staff led by Katie Fawcett and Joseph Karama and based at the Karisoke Research Center in Ruhengeri, Rwanda. EACEF and DFGFI also collaborate in areas such as fundraising and media management, and Clare Richardson, CEO of DFGFI, previously served on the founding board of EACEF.
For more information on the Dian Fossey Gorilla Fund International, please visit http://gorillafund.org/
Mount Kenya Academy Foundation
Having visited the Mount Kenya Academy Junior School in Central Province, Kenya, the Hawkins family of Atlanta, Georgia pledged to create a foundation that would design and build a new Mount Kenya Academy Senior School. Further, the Hawkins Family also endowed a yearly exchange program between the school and The Westminster Schools of Atlanta.
After the exchange program provided the initial opportunity for EACEF founder Andrew Sugrue to visit Kenya, the Foundation continued to play a pivotal role in our organization's development. The Foundation's Chairman, Scott Hawkins, offered to house EACEF under the auspices of his own charity's 501(c)3 for nearly two years and has continued to provide meaningful counsel and oversight. While EACEF gained status as a fully independent public chairty in May of 2009, both organizations still maintain a close relationship through leadership and collaborative work on the food program at Kirimara and Chania Primary schools.
Mount Kenya Academy
Founded by respected educator Charity Mwangi to address the lack of quality schooling in the Central Province region of Kenya, Mount Kenya Academy quickly took its place as one of the premier boarding schools in all of East Africa. The school, which hosts the exchange program sponsored by the MKA Foundation, supports various levels of EACEF programming, from the Ndoto-Mentorship Program to the Rafiki-Food Fund. Support comes from both students and staff: The MKA business manager oversees all EACEF accounts in Kenya, and various teachers provide oversight and on the ground support for EACEF projects in Central Province. Further, MKA Founder Charity Mwangi serves as Chairman of EACEF's Kenyan Board of Advisors and provides valuable input in the design of all EACEF programming.
For more information on Mount Kenya Academy, please visit http://www.mountkenyaacademy.com
Children's Literature for Children Foundation
Established by former librarian and childhood literacy promoter Kemie Nix, Children's Literature for Children hosts programming both in the United States and abroad, such as the Reader-to-Reader and Reader-to-Patient programs in the U.S. and library construction programs in Kenya. Along with Scott Hawkins and Charity Mwangi, Kemie Nix provided invaluable instruction at EACEF's outset, and our organization has partnered with CLC in its first library project at Kirimara Primary School and continues to work with CLC on library investments.
For more information on Children's Literature for Children, please visit http://www.childrensliterature.org/
The Westminster Schools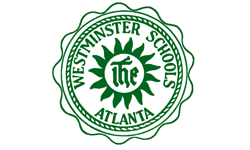 Located in Atlanta, Georgia, The Westminster Schools is a private school with over 1,800 students in grades Pre-1st through 12th grade. EACEF was founded by a group of Westminster students, and the school provided initial resources such as office space, computers and printing materials to help launch the organization. The school continues to host EACEF's flagship program, the Westminster Chapter, as a model for other national chapters under the Engage! Initiative. As such, the school continues to offer in-kind donations such as office space, telephones, computers and other resources. Westminster students have been active participants in EACEF activities, like the Tumaini Music Festival, and many have served as volunteers and staff members.
For more information on The Westminster Schools, please see http://www.westminster.net
Glenn Institute for Philanthropy and Service Learning
Founded with a grant from the Hilda and Wilbur Glenn Foundation and based at the Westminster Schools, the Glenn Institute hosts innovative programming such as the Philanthropy 101 and HEPUS classes that seek to educate students at Westminster about philanthropy and service learning. The founding EACEF team originally met in a Glenn Institute class and used the knowledge and resources gained through the coursework to start EACEF. The founders first met Board Member Kevin Salwen when he spoke to the class, and he became both a mentor and advisor. The Glenn Institute sponsors EACEF with a grant used to fund printing and annual mailing costs and provides needed counsel on philanthropic activities and the new Engage! Initiative. Glenn Institute Service Learning Coordinator Leitzel Schoen serves on the EACEF Board of Directors.
For more information on the Glenn Institute, please visit http://www.westminster.net/about_us/service_overview.asp
Robertson Scholars Program

Hosting a merit-based scholarship program for over 120 students at Duke University and the University of North Carolina at Chapel Hill, the Robertson Scholars Program seeks to give the next generation of leaders the tools and skills necessary to create change in the world. Through the Robertson Incubator, Andrew Sugrue and EACEF received funding to register EACEF as a fully-independent 501(c)3 nonprofit. The Program also provided funding for founder Andrew Sugrue to attend the Skoll World Forum on Social Entrepreneurship in Oxford, England in March of 2008. Program staff continue to provide advice and coaching on matters of nonprofit management and growth.
For more information, please visit http://www.robertsonscholars.org/
Legacy Ministries International
Currently run by the Wadsworth family, Legacy Ministries International is a Christian non-profit organization working in East Africa. Legacy first helped Stanley Musoni set up Shalom Junior School in Fort Portal, Uganda as the conduit for donations directed for the project. When EACEF operated under the umbrella of the MKA Foundation, Legacy served as the conduit for EACEF funds to reach Shalom and the two organizations continue to cooperate to realize the vision for the school.